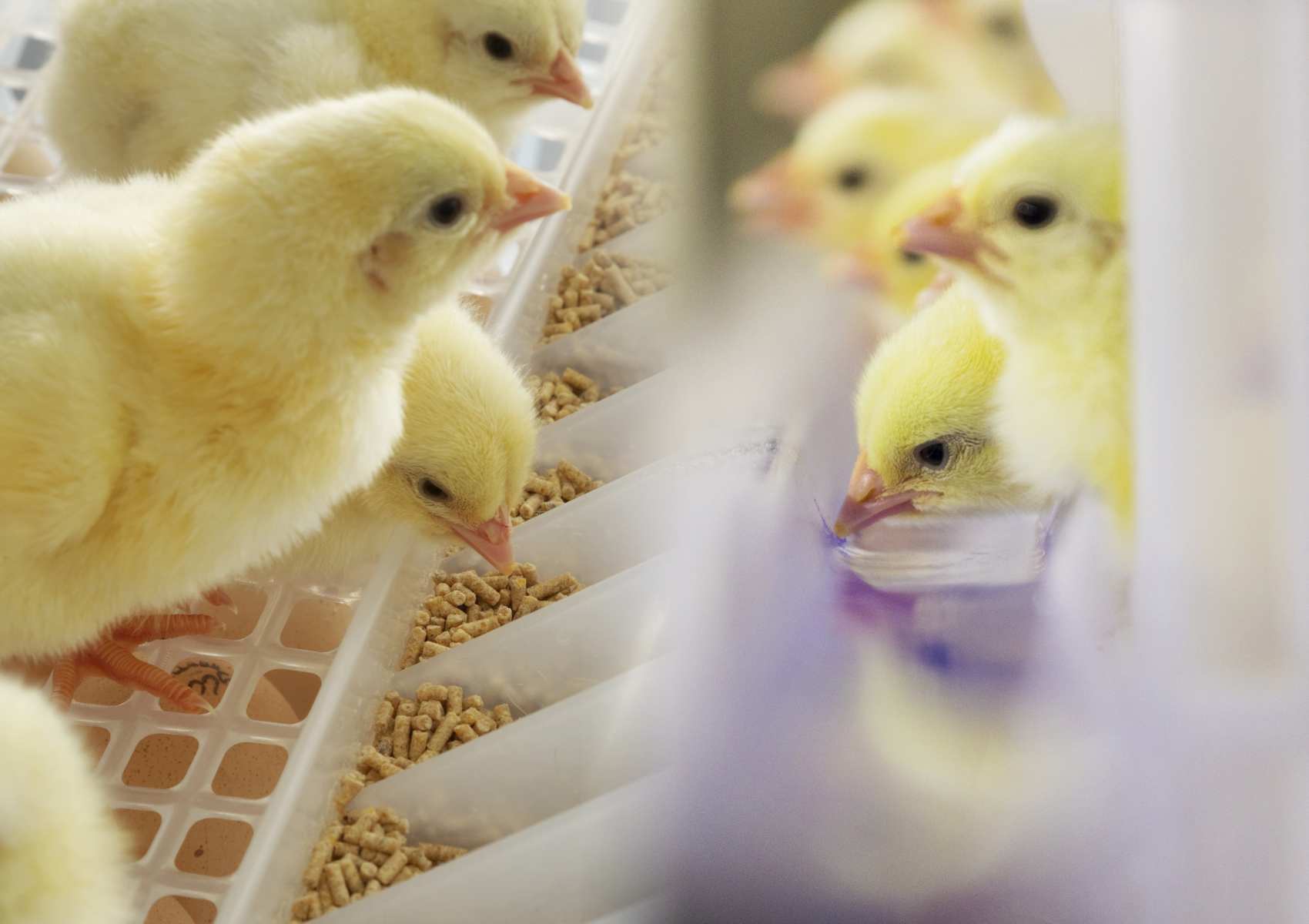 Advantages during the first 36 hours post-hatch
It is not uncommon in commercial hatcheries for the last chicks to hatch 30 hours after the first chicks. This hatch window, together with handling, selection and transport times, means that the period without feed or water can easily last 36 to 72 hours. Research shows that chicks deprived of feed for longer than 24 hours have long lasting problems. Early feeding post-hatch has a positive effect on growth performance, yolk utilisation and the development of the intestine, immune system and muscles. Dr. Carla van der Pol, researcher at HatchTech, provides in-depth insights about early feeding.
Dr. Carla van der Pol, Early feeding
↶
↷
3/11
Klik op het menu voor inhoud en andere functies.

Gebruik de pijlen aan de zijkant om door het magazine te bladeren.