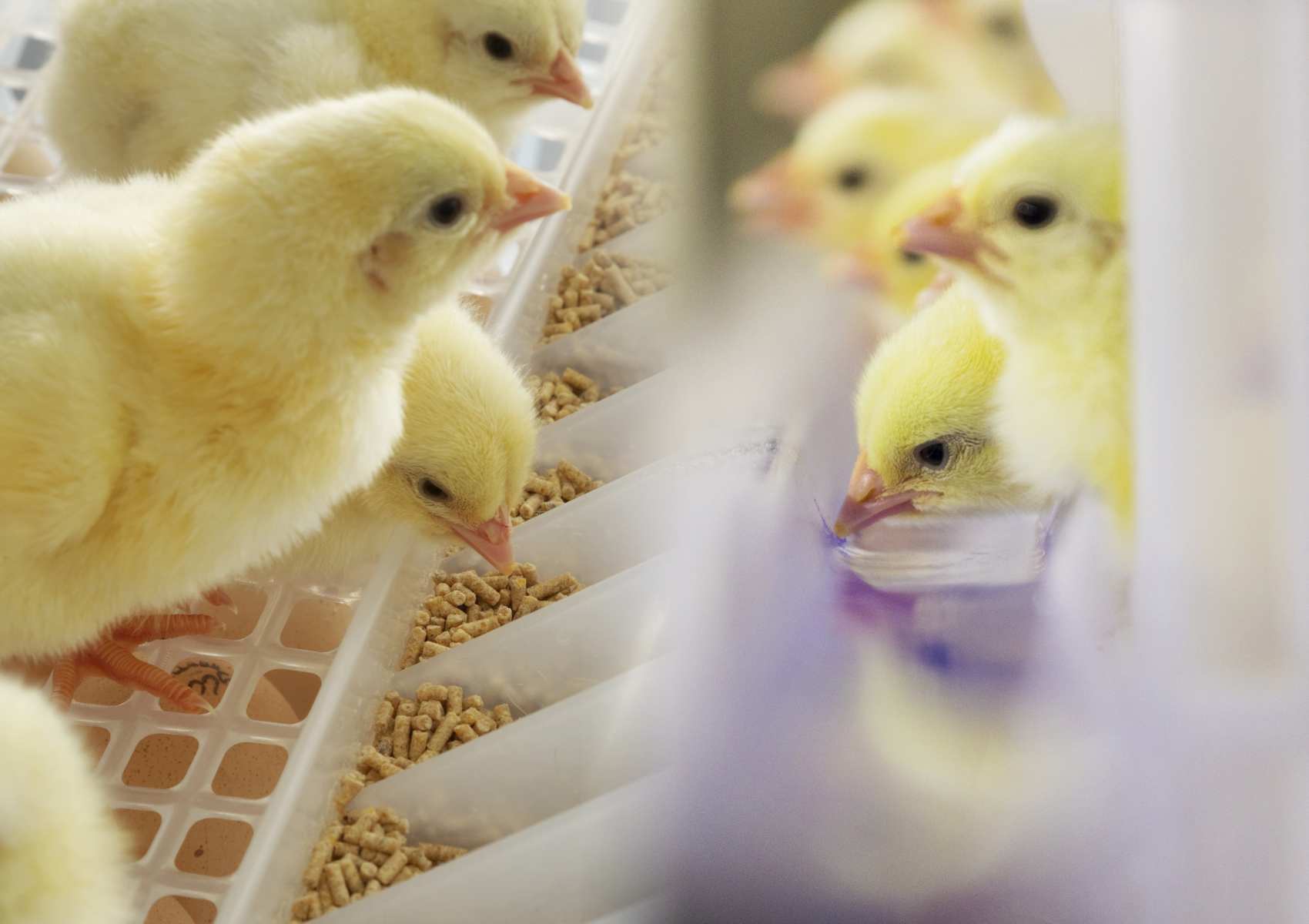 Heat production of chicks with early feeding
In current hatchery practice, it is becoming more common to provide chicks with feed and water directly post-hatch. HatchCare chicks hatch in a hatcher with early feeding (immediate access to water, feed and light after hatch). As they can consume feed and water, HatchCare chicks have a higher body weight, and their organs show more advanced developed than traditionally hatched chicks at pull time. To maintain chick quality and the high performance potential of HatchCare chicks it is crucial the birds are in their comfort zone not only in HatchCare, but also during handling, transport, and brooding.

Research has shown that HatchCare chicks have higher heat production. It is important that hatchery managers and broiler house managers are aware of this fact. Dr. Inge van Roovert provides in-depth insight into the effect of immediate access to water and feed on the heat production of day-old chicks.
Dr. Inge van Roovert, about heat production
↶
↷
3/10
Klik op het menu voor inhoud en andere functies.

Gebruik de pijlen aan de zijkant om door het magazine te bladeren.